Today's Top Real Estate News
Provided by RISMedia News
8/19/2019 5:14:04 AM
5 Health Hacks for Back-to-School Success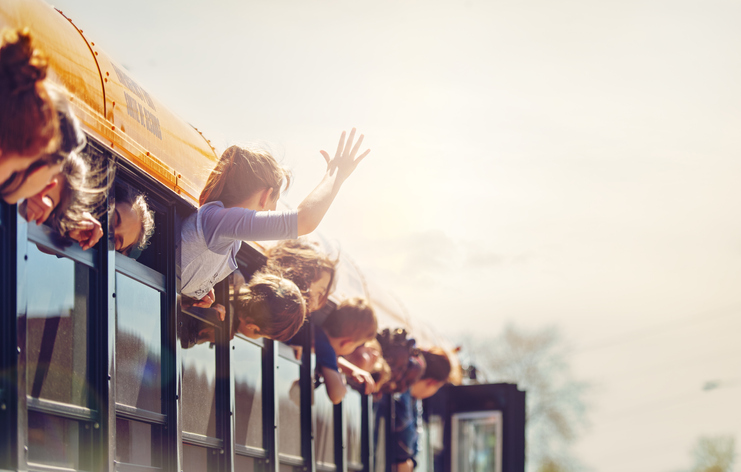 A sick child can put a major damper on the start of their school year, but back-to-school time is often when illnesses occur, as children's schedules shift and they become exposed to an explosion of germs in their busy school setting. To help, the Centers for Disease Control and Prevention (CDC) offers the following tips for parents and schools to help children and teens stay healthy, whether they're just starting kindergarten or heading off to high school.

Wash your hands. Germs are everywhere. Touch a surface where germs are lurking, then touch your face, and you can get sick. It doesn't have to be that way. Handwashing with soap and water is one of the best ways to remove germs, avoid getting sick, and prevent the spread of colds, flu and other diseases to others.

Parents, teachers and informed students can teach proper handwashing so people don't pass germs or illnesses to others. At school, it's important for students to wash their hands before eating, after using the toilet and after blowing their nose, coughing or sneezing. Handwashing also helps keep students, their families and school staff healthy so they don't miss school or work.

Eat well and be active. Maintaining a healthy weight is especially important for children. Nearly one in five U.S. children have obesity, putting them at risk for asthma, sleep apnea, bone and joint problems, high blood pressure, high blood cholesterol and type 2 diabetes. Children with obesity also are more likely to suffer from social isolation, depression and lower self-esteem.

Most children consume almost half of their calories at school. That makes school a great place to learn and practice healthy eating – a gift that keeps on giving for a lifetime.

Did you know that being physically active can help reduce anxiety and even help with a child's focus in school? The time kids spend watching TV, playing video games and surfing the web is time they could be physically active. Experts recommend children get at least 60 minutes of physical activity each day—before, during and after school; running, walking and playing sports all count!

Limit sugary drinks. While calories in drinks are not exactly hidden (they're listed right on the Nutrition Facts label), many people don't realize just how many calories are in the beverages they drink. Here's the good news: Water is a great, no-calorie, low-cost substitute for sugary drinks. Drinking plenty of water every day is a great habit to establish for a lifetime.

Stay cool. Schools are opening, but it's still hot out there. Learn how to recognize, prevent and treat heat-related illnesses. Remember these tips while participating in outdoor activities:

- Schedule workouts and practices earlier or later in the day when the temperature is cooler.
- Limit outdoor activity, especially during the middle of the day when the sun is hottest.
- Pace activity. Start activities slow and pick up the pace gradually.
- Wear and reapply sunscreen as indicated on the package.
- Drink more water than usual, and don't wait until you're thirsty to drink more. Muscle cramping may be an early sign of heat-related illness.
- Pair up: Monitor a teammate's condition and have someone do the same for you.
- Wear loose, lightweight and light-colored clothing.

Plan for emergencies. Plan ahead! As children head back to school, it's important to have a written emergency care plan and to practice that plan as often as needed. The plan should include any medicines your child needs to take or any assistive devices they use, such as a motorized wheelchair or assistive communication device. Having conversations now with your child's teacher about being prepared in an emergency can help reduce your concerns if an emergency does happen.

Source: U.S. Department of Health and Human Services

Published with permission from RISMedia.
Boat Safe: Ensure Your Boat is Ready for the Water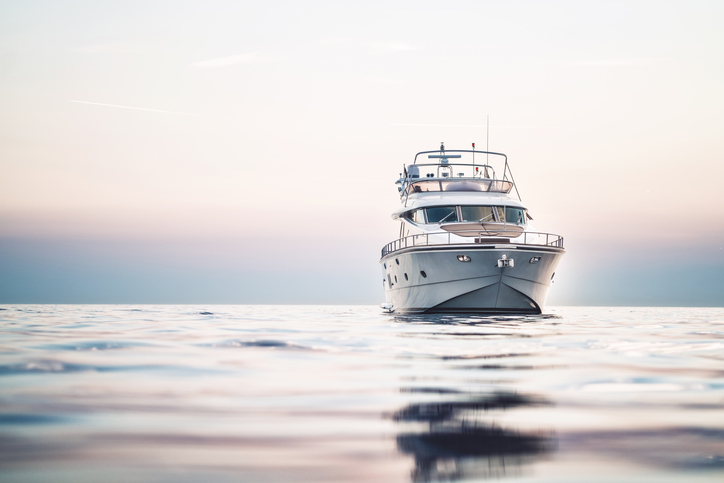 (eLivingtoday.com)--No matter how much experience you have on the water, prepping your boat - and your passengers - before leaving the dock can make for a more enjoyable experience.

To prepare for a safe and comfortable trip, review this pre-departure checklist to ensure your vessel is in good working order and well-stocked for the adventure:

- Documentation - Have all required documentation for planned activities readily accessible, including boat registration, fishing permits and boater education cards.

- Float Plan - File a float plan with a responsible party who will remain on land. Provide contact info, explain where you're going, when you intend to return and what to do in case he or she doesn't hear from you.

- Weather Forecast - Always check the forecast before you head out on the water. To regularly monitor any changes, keep a handheld radio onboard.

- Fuel - Before leaving, check that your fuel level is adequate for the trip and that other fluids, like oil and coolant, are at the proper levels.

- Batteries - Check to make sure the boat's battery, as well as battery-operated items like flashlights and handheld radios, are fully charged and operational.

- Lights - Check to make sure you have properly functioning navigation and instrument lights and pack a flashlight as well.

- Life Jackets - Ensure you have at least one U.S. Coast Guard-approved personal floatation device per passenger with a minimum of two onboard. If your boat is longer than 16 feet, you'll also need a throwable device.

- Anchor - Keep at least one anchor, attached to an anchor line, and at least two fenders for docking onboard.

- Bilge - Before launching your boat, ensure the bilge is dry, clear of waste and has a properly functioning pump.

- Fire Extinguisher - Keep a U.S. Coast Guard-approved fire extinguisher securely mounted in an accessible place.

- Distress Signals - Store flares and day signals in a dry, accessible location and ensure all passengers onboard know how to use them. Also have a noise-making device, such as an air horn, bell or whistle, capable of producing a four-second blast audible for at least a half mile readily available.

- Tools - Keep a basic toolbox onboard with commonly used tools and spare parts like wrenches, screwdrivers, batteries, fuel filters, hull plugs and light bulbs.

- First-Aid Kit - Keep a well-stocked first-aid kit - and extra sunscreen - in an accessible location in case of accidents.

Source: eLivingtoday.com

Published with permission from RISMedia.
4 Ways to Ensure a Smooth Closing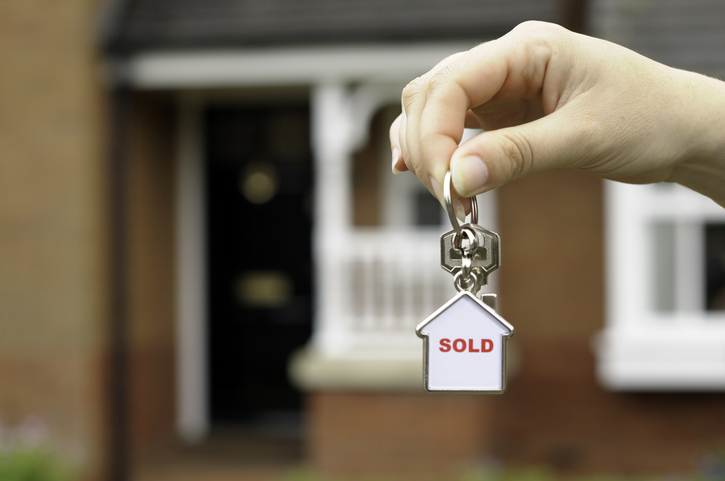 Buying a house is a thrilling experience! But before you can cross the threshold, you have to get through the closing...which, unfortunately, can be a confusing and stressful process for many.

While every homebuyer's situation is different, there are some steps everyone can take to make sure the closing goes as smoothly as possible:

Have cash available. Make sure you have extra cash that is easily accessible well ahead of the closing. You will need the cash to pay some of the closing costs, and be sure to build in a 10 percent buffer for final costs that come in higher than estimates.

Have all your documentation ready to go. Ask your lender and real estate agent to provide you with a list of every piece of documentation you will need for the closing. Make sure it is complete and gathered ahead of closing day, so that you have time to double check and troubleshoot as needed.

Preserve your credit score. Keep in mind that your loan approval was based on your credit score at the time you signed the purchase agreement for your home. If you've taken out any new loans or debt since then, such as a credit card or car loan, this could affect your credit score and jeopardize the home loan. Wait to make any large purchases until after the closing, and make sure you're paying everything on time.

Keep your employment steady. Don't change jobs or decide to quit and start your own business prior to closing. Keep your employment record and income steady.

Settle the inspection. Review the inspection and make sure you are satisfied with the results. If there are any issues that need to be addressed, decide how they are going to be handled - by you or the seller? It's critical that all decisions regarding the inspection are made before closing - you may have no further recourse afterwards.

Published with permission from RISMedia.
Focus on Teen Driving Safety as Back-to-School Season Hits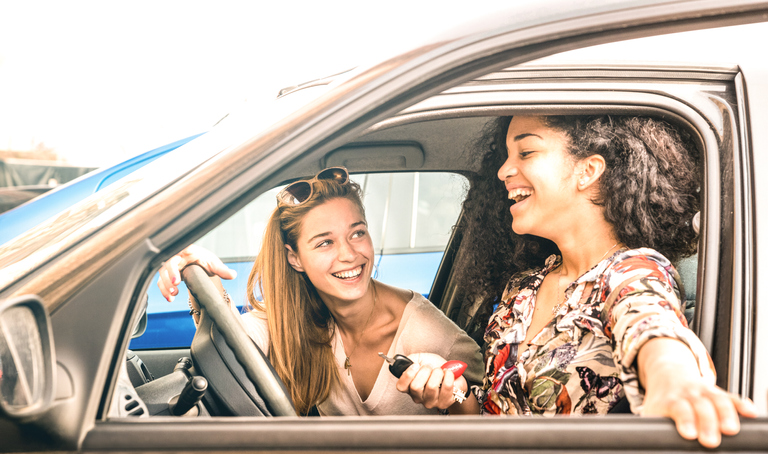 With the school season starting, there is a lot to navigate. If your teenager is preparing to drive themselves to school, prepping their car for prime safety should be top of your to-do list. Produced in conjunction with AutoNetTV (ANTV), the Car Care Council highlights five areas that should be checked to make sure vehicles are kid-safe and road ready:

Check lights and wipers for visibility. With shorter days and inclement weather ahead, make sure lights and wipers function properly so that you can see and be seen. Check wiper blades for signs of wear and replace if necessary.

Get an annual brake inspection. The braking system is your car's most important safety feature. Before carpool season gets in full swing, make sure that your brakes are functioning properly. Schedule a brake inspection and look for warning signs that your vehicle may need brake service, such as an illuminated brake light or screeching, grinding or clicking noises when applying the brakes.

Check tires for under-inflation or excessive wear. Check tire pressure and refill underinflated tires, including the spare, and look for uneven wear and check tread depth.

Make sure everyone is buckled up. The National Highway Traffic Safety Administration (NHTSA) website has important tips on seat belt fit and position. For the younger ones riding along, the site has information about how to install car seats as well as guidelines on selecting a car seat or booster based on your child's age and size.

Consider a back-up detection device. Consider having a back-up detection device installed that provides rearview video or warning sounds when moving in reverse. While drivers should not rely solely on these devices, they can help to reduce the risk of back-over incidents along with following other prevention tips from NHTSA.

Source: the Car Care Council

Published with permission from RISMedia.
Tips for Maintaining an Organized Home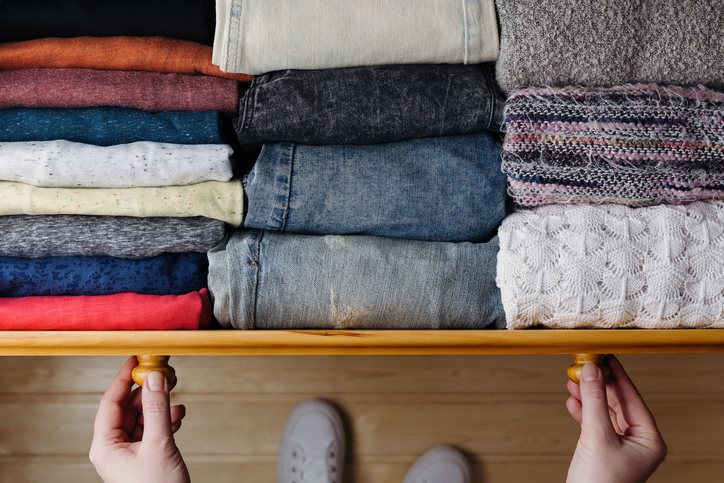 (Family Features)--This time of year, family life can get a little messy. School schedules and sports activities mix with work commitments and, before long, the house is as cluttered as the calendar.

Fall is the perfect time of year to recommit to an organized household so you can keep the chaos contained. With these tips, you can make small changes to help you get organized and stay that way.

Embrace routines. The idea of dedicating large chunks of time to organizing and tidying the house can be overwhelming. However, making time to clean as you progress through the day can help control clutter and keep the time commitment more manageable. Commit to cleaning up the kitchen after dinner each night. Set expectations for kids to pick up their rooms before bed. Before long, routines become productive habits that make a visible difference.

Purge the excess. Over time, nearly everyone collects too much stuff, and clutter is often more an indication of too much volume than poor organization. Items are purchased to replace outdated things, but the old pieces sometimes don't actually get discarded. Getting control of your clutter starts with eliminating the things you no longer want or need. A good strategy is to create piles of items: keep, sell, donate and discard.

Create a drop zone. In most homes, the entryway is a catchall for family belongings that get shed with each pass through the door. It's convenient to have shoes, coats, backpacks and other essentials ready to grab as you head out, so instead of fighting the inevitable jumble, find a way to organize it. A stylish drop zone organizers is a solution that attractively contains all those essentials. Consider shelving kits, complementing drawers, baskets, rods and more so you can customize the storage unit to your exact space and needs.

Avoid junk piles. Nearly every home has at least one junk pile, drawer or even room. In most cases, the reason is that the contents are a mish-mash of items that don't really have any place else to go. Make a point to identify ways to create order, whether it's adding drawer inserts to contain all the odds and ends or buying a standing file to capture bills and mail.

Be mindful about use. When you're on a mission to eliminate excess clutter, it can be tempting to go overboard putting things away. It's important to be realistic about where you store the things you need and err on the side of keeping the things you use regularly within reach. This may mean getting creative about how you organize or even adding new storage containers or furniture, but remember being organized is only helpful if it's also practical.

Source: ClosetMaid

Published with permission from RISMedia.
How to Stay Safe at Big Events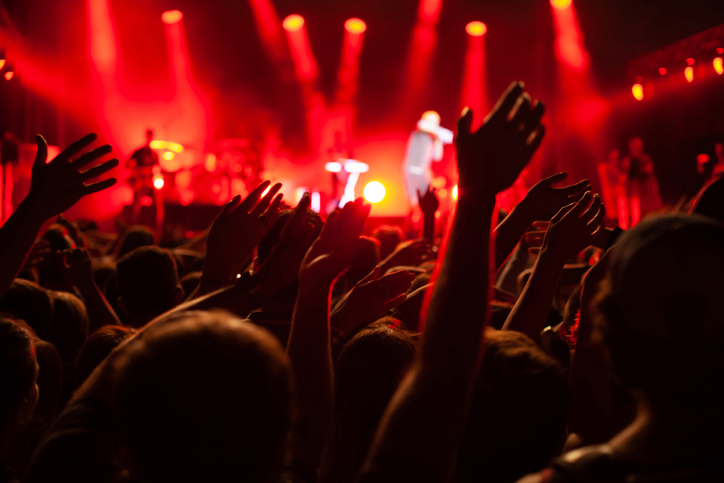 Due to growing threats to cyber and physical safety, Americans are increasingly concerned about attending large-scale events, according to the 2019 Unisys Security Index, with more than one in five Americans reporting that they have cancelled plans over such anxieties.

To combat fears about safety at big events, Unisys offers the following ways to protect yourself:

- Only buy event tickets from official channels or websites you trust. Look for the secure padlock icon in the browser and make sure the address begins with https://. Don't get duped - if ticket prices seem to good to be true, they probably are.

- Plan ahead and check local authorities' alerts. Event organizers usually offer travel or news alerts, so be sure to sign up to receive them. This will give you a heads-up about any potential problems on the day of the event.

- Let people know about your plans. If you're going to a big event alone, be sure to tell friends and family ahead of time. Let them know when you plan to arrive at the event and when you expect to return.

- Leave valuables at home. Travel light when attending big events, storing just the essentials in your pockets.

- Be aware of your surroundings. As soon as you get to the event, survey your surroundings. Know where the exits are and figure out a meeting point with your friends in case you get separated. Also find out where event workers and information desks are stationed should you need to speak with someone.

- Avoid unsecured wi-fi networks. Make sure your phone is updated with the latest software so that it's as secure as possible, then only use password-protected wi-fi to prevent hackers from accessing your personal data.

- Don't make electronic transactions with unofficial event vendors. Be careful with your contactless cards or making mobile transactions, particularly outside event venues. Criminals could be gathering your financial data for nefarious purposes

- Watch for suspicious activity. Don't hesitate to report something you think is unusual, such as an unattended bag or suspicious or threatening behavior.

- Make sure your phone is charged. Bring a cordless battery charger if you can to ensure your phone is always available.

- In an emergency, stay calm and move to the edges of crowds. Try to leave the area quickly and calmly. If you need to, get away from the incident quickly, hide yourself if needed, call 911 when you can, and then let your family know you are safe.

By following the above steps you'll be able to attend big events and enjoy them safely.

Published with permission from RISMedia.
5 Tips for Upgrading Your Historic Home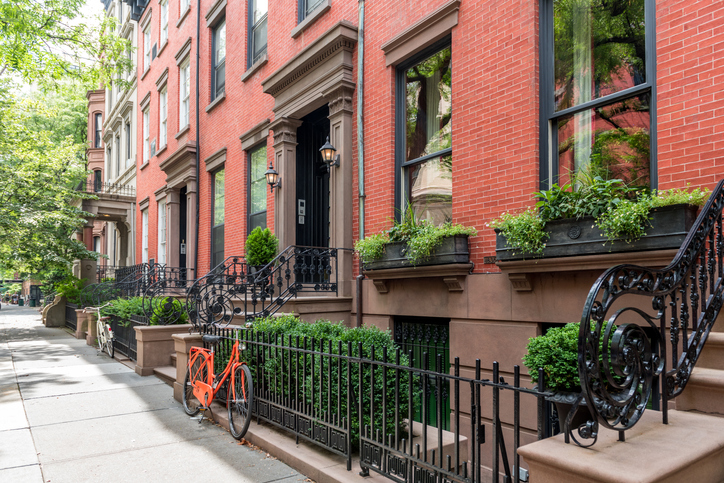 Making upgrades to your home is often complicated, but if your home is historic, complications can multiply. What should you focus on changing in your older home when the updates you need may feel endless? A few upgrades Petri Plumbing & Heating, Inc. suggests for those looking to upgrade their older homes include:

Ductless mini-split air conditioners. Many historic homes don't have proper ductwork, or they may not have modern ducts at all. Adding ducts is expensive, and ductless mini-split air conditioners provide a less expensive alternative that can efficiently keep the home cool and comfortable.

Convert from oil to gas heating. Fewer homes are using oil as a heating source every year. Natural gas is easier to maintain, less expensive and more convenient. It also burns cleaner for more environmentally-conscious heating.

Repiping. One hundred years ago, buildings and homes used different materials for internal piping and plumbing than is used today. If a home has pipes that are original to the building, they could be a cause for concern as they tend to degrade and erode over time, losing water and money to leaks.

Low-flow toilets. Not too long ago, homeowners and renters were advised to put a brick in their toilet tank to lower water usage. Modern toilets use much less water per flush than their counterparts from 20-30 years ago. A low-flow toilet is an upgrade to consider to lower water bills.

Tankless water heaters. Space comes at a premium for many, and a tankless water heater can help achieve two goals at once. They heat water on demand and more efficiently, and they also take up less space than traditional storage water heaters.

"There are some limitations to what can be done with older homes, either from a structural or historical preservation standpoint," Petri says. "But there are still some ways [to] modernize amenities and maybe even save a little money while still preserving the irreplaceable character of the home."

Source: Petri Plumbing & Heating, Inc.

Published with permission from RISMedia.
Emergency Preparedness Tips to Help Ensure Pet Safety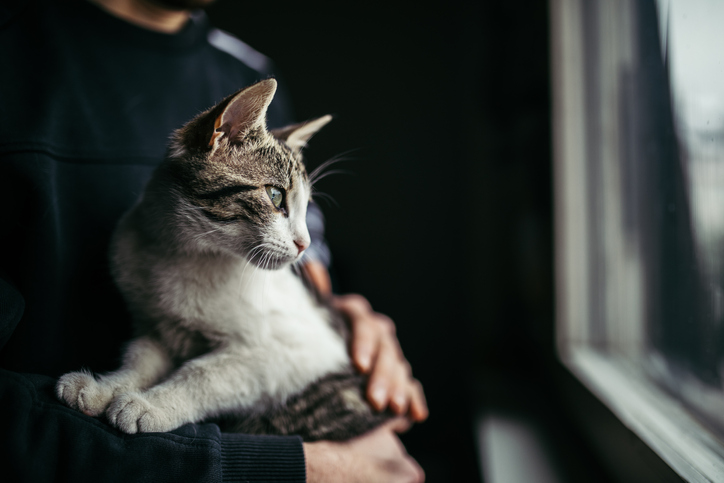 (Family Features)--Preparing for an emergency can be a challenge. It oftentimes is hard to foresee when disaster will strike and how to properly prepare before it occurs.

When it comes to managing pet safety during an emergency, the unpredictable can make the preparation process even more difficult. Regardless of a pet's size or demeanor, a disaster can take a toll on a pet without proper planning. Keep in mind that all pets are different, particularly when the unexpected occurs. From accommodating their nervousness to tracking their food or medication requirements, understanding the needs of your pets can make a difference in the handling of an emergency.

Consider these tips from PetSmart Charities to help create a preparedness plan for you and your pets.

Pack in advance. Arranging emergency supplies ahead of time can be a helpful first step when creating a pet preparedness plan. Essentials for packing include bowls for food and water, basic first aid items, lists of vaccinations and medications, and a spare leash and collar. Consider adding the pet's name and your phone number to the collar to ensure you can be contacted if you become separated from your pet.

Keeping these items close will be essential if you're able to stay in your home. But if there comes a time to leave your home, bring along a week's supply of food and water, labeled pet medication and a crate to provide a safe space for pets that may feel nervous or frightened.

"Plastic or wire crates will not only safely contain and transport pets, but they also condition relaxed behavior," says Amanda Landis-Hanna, DVM, senior manager of veterinary outreach at PetSmart Charities. "Using a crate can provide a familiar reference point for pets during times of fear, uncertainty and anxiety."

Pick a safe location. Knowing where to turn in the case of a crisis can be tricky when bringing pets along. Try locating an array of safe places that allow pets and keep the list on-hand in the event of an emergency.

Locations range from the homes of friends and relatives to hotels and disaster shelters; however, be sure the accommodations are pet-friendly and do not have restrictions on specific animals or breeds. If those locations won't suffice, check with your local humane society or Society for the Prevention of Cruelty to Animals (SPCA) to see if they offer facilities during disasters or can provide recommendations.

Ready yourself. When disasters take place, try to maintain as much of a ready-to-go mindset as possible. With items packed in advance and locations in mind, it can be beneficial to have details and items sorted, like a toothbrush and other easily overlooked necessities. Although the needs of your family members, whether they are four-legged or two-legged, are at the forefront of your mind, it can put you at ease knowing your needs are in check.

Source: PetSmart Charities

Published with permission from RISMedia.
10 Red Cross Safety Tips for Traveling Outside of the Country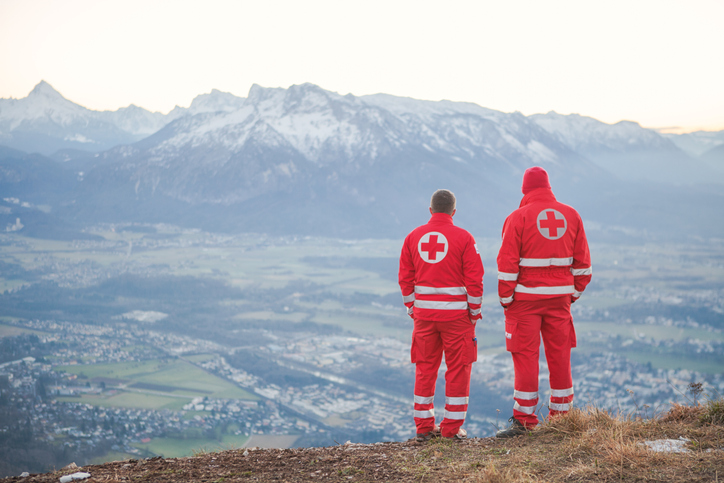 A trip to a foreign destination is a thrilling prospect, but there are several safety precautions that should be taken when traveling beyond U.S. borders. Follow these steps recommended by the American Red Cross to ensure your globe-trotting adventure doesn't turn into an unexpected emergency.

- Keep a printed copy of critical information, such as your passport, travel documents and important phone numbers. If you rely on your mobile phone to store this info, you're out of luck should you lose it.

- Come up with a plan ahead of time for where and when to meet up with family members should you become separated.

- Find out in advance what natural disasters your destination may be prone to - such as hurricanes, floods or volcanoes - then learn the basic safety protocol about what to do during such events.

- Consider registering your trip with the State Department's free online Smart Traveler Enrollment Program, which will facilitate assistance in the event of an emergency while you are abroad. You'll also find information about safety conditions in the country you're traveling to.

- Also read 'What the Department of State Can and Can't Do in a Crisis' to have an understanding of just how the U.S. government can help.

- Always know where the nearest U.S. embassy or consulate is.

- Know the emergency numbers - in other words, the 911 of your destination country.

- Make sure your passport is current. Some countries will deny you entry if your passport expires in less than six months.

- Contact your credit card company and let them know which country you'll be visiting and when, so they won't think your card has been stolen and deny charges.

- Request your International Certificate of Vaccination from your physician or local health department and pack it with your important documents.

- Finally, if you're traveling somewhere at risk for mosquito-borne illnesses, be sure to bring bug repellant and/or clothing that provides appropriate coverage.

Published with permission from RISMedia.
5 Ways You and Your Friends Can Give Back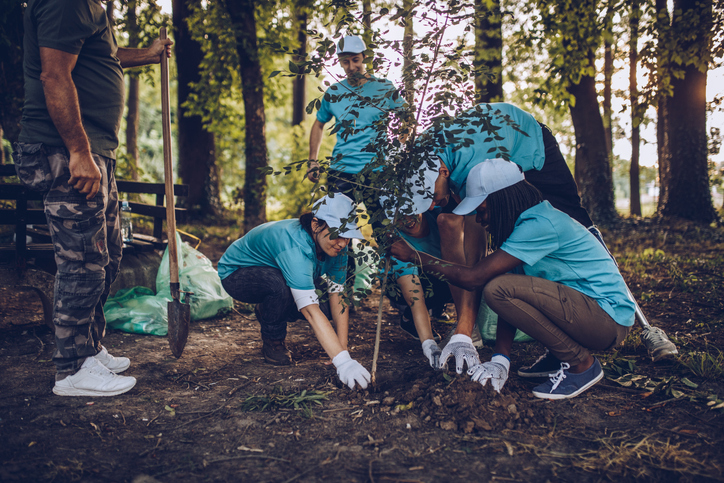 If you're hoping to give back to the community, consider making it a social affair! This way, you get to do good and connect with your friends all in one go, which beats that monthly shopping trip or coffee date. Below are a few suggestions.

Hike and haul. Grab a group of pals, some gloves and a trash bag and hit the hiking trails, side roads, beach or park. Pick up trash while you walk and talk to connect, get some exercise, and clean up your local landscape.

Host a fundraiser. Gather a group, choose an organization you feel strongly about, and host a fundraiser.
Remember, a fundraiser can look like anything you like. Host a cocktail party with a donation-based or fixed price entry fee, grab some artist pals and have an exhibit or concert, create a neighborhood bake sale, or host a joint yard sale and agree to donate all earnings.

Make it a competition. Nothing beats a little friendly competition. Enter a charity race together, or create a little bet about who can raise the most funds from their social circle.

Volunteer together. Grab a friend and log some hours at your local shelter, soup kitchen or other charity event for a fun, fresh way to connect.

Foster a pet. Have another animal-loving pal? Agree to each foster a dog or cat. Doing so together can give you something to connect over, and if your foster animals are social, you can get together for pet play dates.

Published with permission from RISMedia.