Today's Top Real Estate News
Provided by RISMedia News
6/20/2019 12:17:49 PM
5 Tips For Your First Home Purchase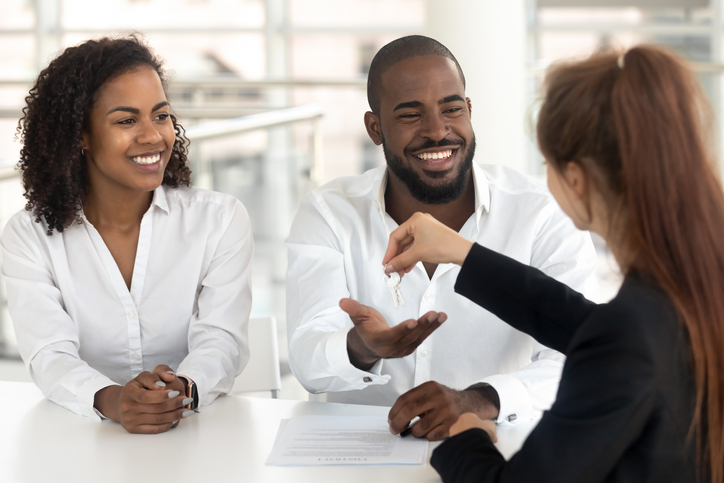 Buying a home for the first time? Congratulations! If navigating this new process seems scary, don't worry...you're not alone. Realtor.com® recently released a new book titled "The Essential First-Time Home Buyer's Book." Below are five hot starter tips from the book to help you with your first home purchase.

Identify your home buying power. Understanding how much house you can afford can give you a leg up when it comes to buying a new home. Estimating your monthly housing payments using the realtor.com® Home Affordability Calculators can help to determine how much monthly mortgage payment you can afford and calculate a feasible home price range.

Give up unnecessary expenses and save more. Saving cash for a down payment takes time. A good way to get started is to trim unnecessary spending. Find simple ways to save extra cash, like skipping the extra coffee and saving that money in a dedicated account so you can watch your progress. If you struggle to save, automating the process can help. You can have your employer deposit some of your paycheck into a savings account or have your bank automatically deposit money into your savings account.

Work with a local agent. Purchasing a new home is a huge financial decision that can be fairly complicated. Work with a local real estate agent who has the experience, negotiating chops, a large network and local knowledge to help get you through the process to close on the right home for you.

Interview several real estate agent. It's wise to connect with several agents before deciding who you'll work with in your home-buying journey. Ask questions like:
- How long have you worked in real estate?
- How long have you lived in the area?
- Do you have a team, or do you work alone?
- What's your schedule like?
- Are you taking any time off in the next few months?

Create a must-have list and stick with it. Before you begin your search, write down the non-negotiable features your new home needs. The more specific you can be, the better. If a home doesn't have everything on the list, skip seeing it to avoid compromising. For the listings that do have all your must-haves, document your open house or showing visits by taking notes and photos of each property so you can review them later when making a decision on which house is right for you.

Source: realtor.com®

Published with permission from RISMedia.
Homeowners: Avoid These Common Yard Maintenance Errors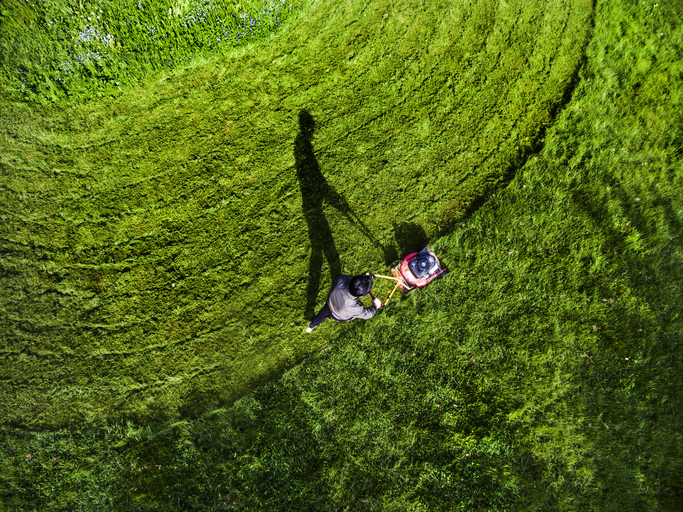 Whether you're a new homeowner or a seasoned pro, yard maintenance often feels like trial and error. To help, the Outdoor Power Equipment Institute (OPEI) shares the following common yard pitfalls, and offers advice on how to avoid them.

Investing in the wrong equipment. Make sure the lawn mower is the right size for the lawn. If the lot is more wooded, a chainsaw and/or hedge trimmer may be required. Or perhaps a homeowner is moving from an apartment to a single-family home for the first time and needs all new equipment.

Choosing the wrong plants. Homeowners need to consider the microclimate so their living landscapes thrive. Check the USDA's Plant Hardiness Zone Map to determine which plants will do best.

Not considering lifestyle needs. Homeowners also need to consider their lifestyle when selecting and placing their living landscapes. Those who travel frequently will want to choose low-maintenance plants, flowers and shrubs. Homeowners with a family and/or pets need a large area of sturdy turfgrass for running and playing. Pro tip: plants can be used strategically to designate "activity zones" in the yard—separating a children's play area from the dining space, for example.

Watering incorrectly. Plants will grow stronger and work harder—creating deeper, healthier roots—if they have to seek out water. Watering deeply, but less frequently, allows moisture to reach the roots of the grass and trees. Also, watering early in the morning reduces excess evaporation. Those who want to take the guesswork out of watering should install soil moisture sensors and drip irrigation systems.

Cutting the grass too short. Proper mowing helps create a lower-maintenance, drought-tolerant lawn. Preferred length varies by grass type, but the general rule of thumb is to cut only the top third of the grass blades off at any given time. Taller grass blades shade the soil and keep it cooler, helping control weeds. Taller grass is also softer to walk on, which is important for little feet and paws.

Source: OPEI, SaveLivingLandscapes.com.

Published with permission from RISMedia.
How to Find an Energy-Efficient Home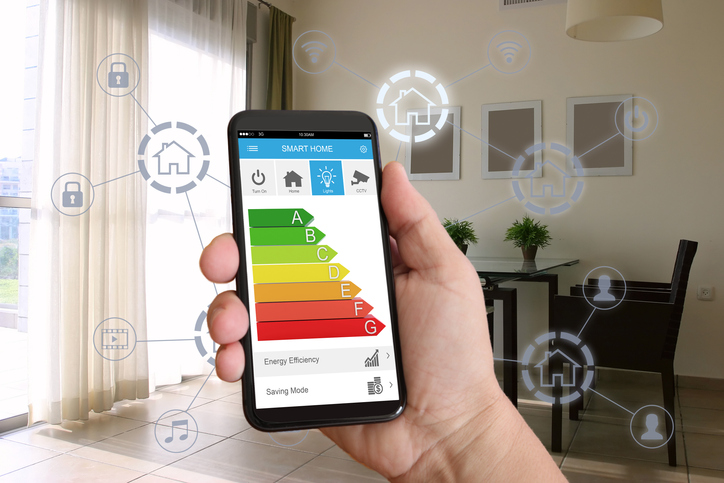 While a home designed with energy efficiency in mind certainly has long-term benefits for the environment, it also means additional dollars in your pocket. The U.S. Department of Energy developed the Home Energy Score, a national rating system that assesses your home's energy efficiency based on its structure, heating, cooling and hot water systems. From there, you can learn what improvements you can make in order to raise your score and save money.

If you're in the market for a home, you can get a head start by sizing up the energy efficiency of homes you're looking at. Here are some suggestions from Nerd Wallet:

Look for clues in listings. Read listing descriptions carefully, looking for mentions of third-party green certification, recent energy audits or energy-efficient upgrades that have been done to the home. Bear in mind that not all sellers will think to include these details in their listings, so be sure to ask your agent about energy efficiency specifically.

Find out if your agent has eco skills. When interviewing agents to work with, find out what knowledge they have about green and energy-efficient properties. Some may even have an EcoBroker designation or the National Association of REALTORS® (NAR) Green Designation. Such designations mean agents have completed specific coursework to become certified in these specialty areas.

Look at past bills. To get a true gauge of the energy efficiency of homes you're considering, ask to see the utility data or past bills during the shopping stage or as a provision in the sales contract.

Find out if an energy-efficient mortgage may be possible. While modern homes may be up to today's energy standards, older homes simply weren't built with the same set of guidelines. If this is the case with the house you fall in love with, your lender may offer an energy-efficient mortgage (EEM), which builds the expense of energy-efficient improvements into the mortgage payment. In time, the savings on energy bills will offset the extra cost.

Published with permission from RISMedia.
Keeping Your Pet Cool This Summer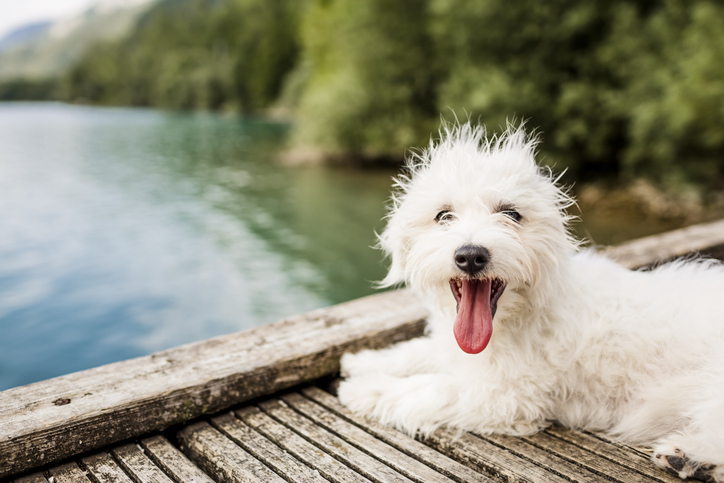 If you have an outdoor pet, the summer months can be a fun time for playing and lounging in the grass. However, it can also be extremely hot. Consider the following tips for keeping your pet cool.

Shade. Make sure there is ample shade for your pup or kitty to hang out in. If you don't have a covered porch or garage, consider stringing a tarp to make a cool cover for your animal to hang under.

Multiple water sources. Keep a minimum of two water sources full of fresh drinking water at all times, should one dry out or get kicked over. If you live a busy lifestyle, consider a large, self-filling water receptacle for your pet, or Google how to make one DIY-style.

A summer shave. If your dog has a heavy coat, consider a seasonal "puppy cut" to lighten up their fur for the summer.

Avoid mid-day walks. Mid-day walks in high heat can lead to heat exhaustion or burned pup paws. Walk your dog in the early morning or early evening when things are naturally cooler.

Puppy pool. If you're in the midst of a real scorcher, consider filling a kiddie pool with water for your pup to cool off in. Warning: If your pup comes indoors at night, you may have a muddy mess on your hands, so plan accordingly.

Published with permission from RISMedia.
7 Things to Know About Your Child's Summer Camp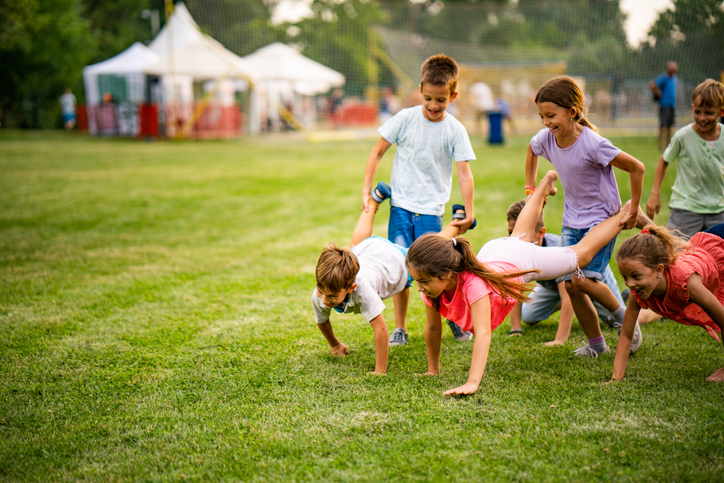 Sending your child to camp this summer? Great! But before you pack their trunk or lunchbox, it's important to take the time to understand the organization you're involving your child in. To help, the American Camp Association, NY and NJ offers parents some quick tips to ensure they're choosing the safest summer camp possible.

Licensed by the Department of Health. Many parents don't realize that there are over 10,000 unlicensed summer camps in New York State alone, which means there is no oversight by the Department of Health. These camps aren't being checked for a wide range of safety standards that include checking the state sex offender registry prior to hiring staff, maintaining minimum staff-to-child ratios, hiring medical personnel, maintaining vaccination records and reporting illnesses to the Department of Health.

Measles. Find out what your camp is doing about the U.S. measles outbreak. Are they accepting unvaccinated children? Do all children need to be vaccinated to attend? Do they keep vaccination records? Each camp has a different policy, and it's important to find out what it is before sending your child to camp. Unregulated summer camps don't need to report illnesses and aren't required to keep vaccination records as regulated summer camps do.

Camp Director. One of the most important parts of researching a camp is looking at who the camp director is. Don't choose a camp without speaking with the camp director. Parents should inquire about the camp director's background and if he or she is a year-round camp professional or a seasonal employee.

Staff Composition. Inquire about a camp's staff composition. Ask about who is caring for your child. Ask about age of staff, experience, pre-season and on-going staff training, background checks, staff ratios, the interview process, camper-staff ratios, work history checks, and character references. Unregulated summer camps aren't required to do background checks or maintain minimum staff-to-child ratios.

Medical Staff. Ask if there is a doctor or nurse in residence or on call for campers at all times. Parents want to also make sure the camp has EpiPens and automated external defibrillators (AEDs) on site and that the camp employs staff members trained to use them. Keep in mind that unlicensed summer camps don't need to have medical staff.

Safety procedures. Ask about the safety measures that are in place. These can include inquiring about active shooter plans, emergency plans for natural disasters or evacuations, security guards, staff screening procedures, and instructor qualifications.

Accreditation. Camps that choose to become Accredited by the American Camp Association go above a state's basic licensing requirements and address specific areas of programming, personnel, health care, emergency response, management practices and youth development. Choosing an accredited camp is a parent's best evidence of a camp's commitment to a safe program.

Source: American Camp Association, NY and NJ

Published with permission from RISMedia.
10 Ways to Use a Generator Safely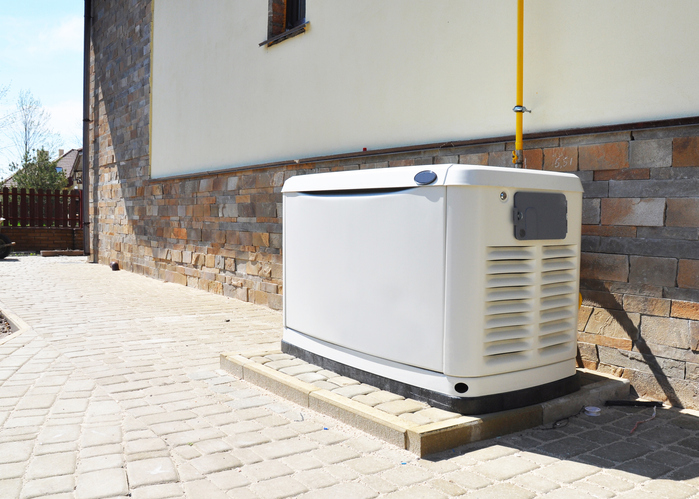 With storm season kicking into high gear, many homeowners will turn to their generators to keep things running during sustained power outages. While they can be life-saving during emergency situations, generators do involve a degree of risk, and operating them properly is critical. The Outdoor Power Equipment Institute (OPEI) reminds consumers to never place a generator in the garage or inside a home or building, and to keep it a safe distance from the structure, away from any air intakes. OPEI also offers the following 10 tips for safe generator usage:

1. Assess your generator's condition now, before a storm hits. Make sure it's in good working order before starting and using it.

2. Review the manufacturer's directions. Go over the owner's manual to make sure you know how to operate the equipment safely. Can't find the manual? No problem—just look it up online.

3. Install a battery-operated carbon monoxide detector in your home. This alarm will sound if dangerous levels of carbon monoxide enter the building.

4. Have the right fuel on hand. Use the type of fuel recommended by the generator manufacturer. It's illegal to use any fuel with more than 10 percent ethanol in outdoor power equipment. It's best to use fresh fuel, but if you're using fuel that's been sitting in a gas can for more than 30 days, add fuel stabilizer to it. Store gas only in an approved container and away from heat sources.

5. Ensure portable generators have plenty of ventilation. Generators should never be used in an enclosed area or placed inside a home, a building, or a garage, even if the windows or doors are open. Place the generator outside and away from windows, doors and vents that could allow carbon monoxide to drift indoors.

6. Keep the generator dry. Do not use a generator in wet conditions. Cover and vent a generator. Model-specific tents or generator covers can be found online for purchase and at home centers and hardware stores.

7. Only add fuel to a cool generator. Before refueling, turn the generator off and let it cool down.

8. Plug in safely. If you don't yet have a transfer switch, you can use the outlets on the generator. It's best to plug in appliances directly to the generator. If you must use an extension cord, it should be heavy-duty and designed for outdoor use. It should be rated (in watts or amps) at least equal to the sum of the connected appliance loads. Make sure the cord is free of cuts, and the plug has all three prongs.

9. Install a transfer switch. A transfer switch connects the generator to the circuit panel and lets you power hardwired appliances. Most transfer switches also help avoid overload by displaying wattage usage levels.

10. Do not use the generator to "backfeed" power into your home electrical system. Trying to power your home's electrical wiring by "backfeeding"—where you plug the generator into a wall outlet—is dangerous. You could hurt utility workers and neighbors served by the same transformer. Backfeeding bypasses built-in circuit protection devices, which could damage your electronics or start an electrical fire.

Published with permission from RISMedia.
Protect Your Home From Summer Risks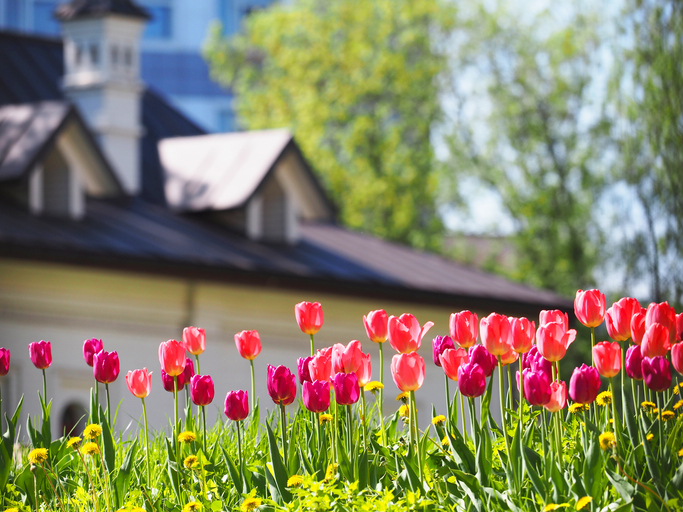 The warm summer months can bring external risks to your property, from swells in heat to high wind and rain from hurricane season. It's best to be prepared and avoid any midsummer headaches.

"A home is like a vehicle in the respect that it needs a tune up to handle the change in seasons," says Mercury Insurance Vice President of Property Claims Christopher O'Rourke. "Now is the time to prepare property for the intense summer heat, and one important step is to contact an insurance agent to assess coverage before you suffer a loss."

O'Rourke advises property owners to prepare for the following scenarios.

Tree branch drops. Parking a vehicle under a tree for its shade might seem like a good idea during the summer; however, the phenomenon called "tree branch drops" caused by extreme heat can cost you money. If a tree on your property extends over parked cars, you're responsible for any damage they cause if they fall. Tree branch drops aren't limited to streets, however, because they can also do a lot of damage to your home, too. Consult a local arborist about how to keep your trees healthy and to trim potentially hazardous limbs. And for those in wildfire prone areas, remember to control overgrown vegetation and keep a defensible space. Tip: Comprehensive coverage will protect vehicles damaged in this scenario when there isn't coverage by the tree owner, and your homeowners policy will protect your house.

Sudden, accidental water leak in your home. Water leaks in your home when the temperature hits triple digits happen more often than you might think. July is one of Mercury's busiest months for homeowners' claims due to water damage caused by blocked HVAC drains, and water damage accounts for nearly half of all homeowners claims. Air conditioning units see a lot of use during the summer months and many homes are built with plastic pipe drainage systems that can get clogged over time by debris or damaged by foot traffic. A simple HVAC overflow preventive measure is to get it serviced by a professional before the weather warms up.

Power surges. Electrical spikes can be caused by a scheduled blackout when the utility company turns the power off and then back on. These events can send a surge of electricity to your home's electronics and appliances, potentially "frying" them in the process. Often, homeowners and renters will not remember to unplug their devices, and some require using the circuit breaker to turn them off to protect them. You should also consider plugging your devices into surge protectors rather than directly into a wall outlet. However, before the worst happens, be sure to protect appliances and electronics from rolling blackouts during the summer by investing in a good home systems protection coverage plan.

Source: Mercury Insurance

Published with permission from RISMedia.
Vacuuming Your Pool? Consider These Best Practices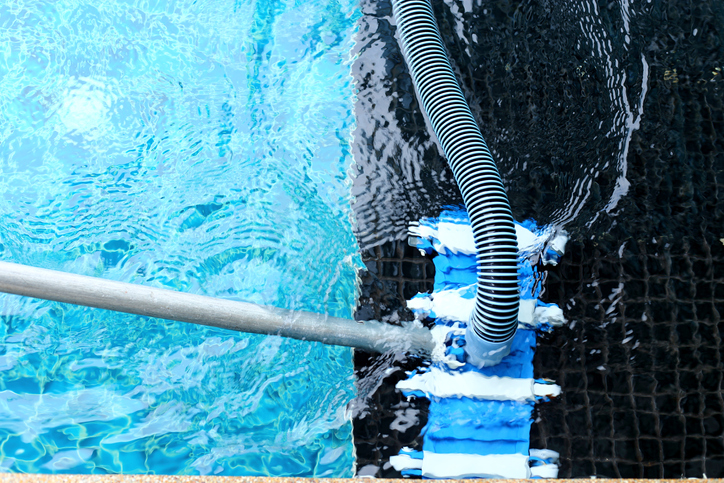 With pool season in full swing, pool owners are likely taking on the task of weekly pool cleaning. If you use a vacuum to clean your pool, keep the following best practices in mind, from pool lining manufacturer LOOP-LOC.
Clean the filter. Before vacuuming, the filter must be prepared. Be sure to clean the filter thoroughly before assembling or connecting the vacuum. The filter should be clean to prepare for the debris that will come its way during the vacuuming process.

Assemble the vacuum. The equipment must be set up properly for the most effective cleaning to be done. This means connecting the extension pole and vacuum hose to the vacuum head. After the vacuum is in one piece, be sure to get all the air out of the hose. To sink the hose and remove the air, extend the pole and put the vacuum head into the water. Be sure to slowly reel the hose down into the water, pushing it in as water fills the hose. While this may seem tricky, once practiced, the process can be done in as little as 30 seconds.

Connect to the skimmer. For the debris to be removed from the pool, the vacuum will need to be connected to the skimmer. This should be done by plugging the hose into the suction line at the bottom of the skimmer. To avoid the hose falling into the pool or getting in the way of the vacuuming process, it is best to place the hose in the skimmer itself.

Adjust the skimmer. If the skimmer has multiple points of intake, be sure to only have one connected to the vacuum during this process. On the off chance that multiple intake points are running during vacuuming, suction will not be strong, and the process will take twice as long.

Vacuum the pool. The vacuum is assembled, the filter cleaned and the skimmer is connected and adjusted to your needs. The only thing left to do is actually vacuum the pool. Be mindful of your technique when handling the vacuum. Be sure to use straight, slightly overlapping strokes. If you notice the vacuum leaving streaks behind, the suction may need to be increased.

Source: LOOP-LOC

Published with permission from RISMedia.
Want to Be a Morning Person? Here's How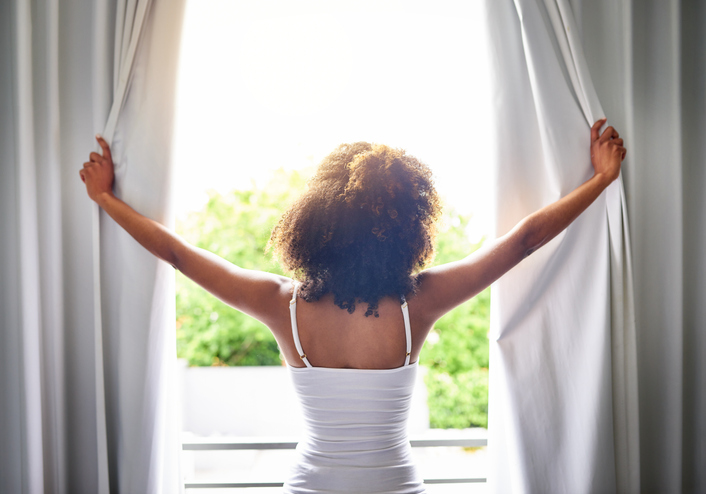 Don't you hate it when morning people talk about everything they've already accomplished while you're still finding your way through your first few sips of coffee? Even worse, don't you hate it when you discover that you're actually envious of them?

While you don't have to run a half marathon or write the next best-selling novel before 8 a.m., there are steps you can take to make your mornings more productive, and more enjoyable. The trick? It's all about your nighttime routine.

Stop working late. If you want to get up early and take advantage of early morning hours, then your evening must begin winding down at a reasonable hour. That means punching out between 5 p.m. - 6 p.m. No more burning the midnight oil if you intend to be an early bird.

Stick to a dinner routine. Those who rise early and have efficient mornings aren't grabbing pizza or take-out at 11 p.m. They're usually preparing their own nutritious meals between 6:00 p.m. - 7:00 p.m. Eating a healthy dinner at this time of night gives your body time to properly digest, paving the way for a sound sleep.

Get some light activity. It may go without saying that most morning people work out in the morning. While you don't necessarily want to do anything to get your energy flowing before bed, some light exercise will help you de-stress from the day and likely sleep better. Take your dog for a walk if you have one, do some relaxing yoga poses, do some light gardening, or play catch with the kids.

Prep for the next day. A productive morning begins with smart strategies the night before. So carve out some time to select your outfit, pack your lunch, make a to-do list and shower...or whatever it is that will take a few stressful things off your plate in the morning.

Find your relaxation routine. Morning people stick to nighttime rituals in order to relax and get to sleep at a decent hour. That means turning off the TV and putting your tablet away in favor of getting into bed with a book, meditating, sipping some herbal tea or journaling. Any of these relaxing routines will help you slumber sooner so that you can greet the day earlier and make the most of your morning.


Published with permission from RISMedia.
5 Ways to Declutter Your Digital Life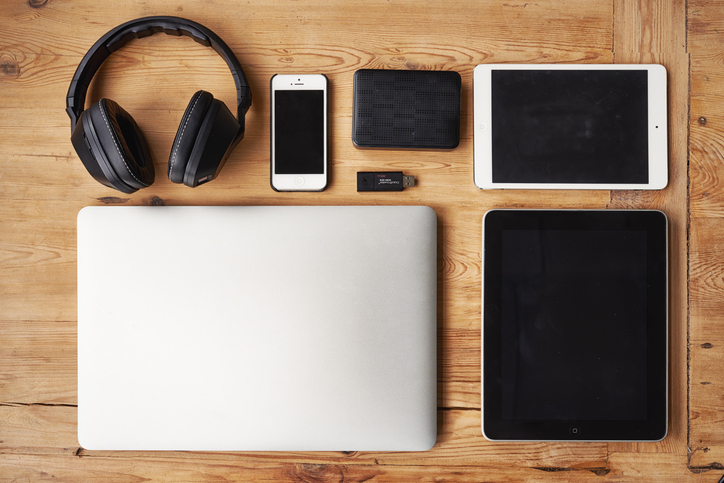 You may declutter your home, but what about your digital space? Many of us spend hours online each day, so you should make your online atmosphere as streamlined as your living room at the end of cleaning day.

Hit "unfollow". There's no reason to have 5,000 Facebook friends or follow 2,000 folks on instagram. Have an "unfollow" spree where you remove users you don't find inspiring or have a direct connection with.

Hit "unsubscribe". Email account bogged down? Don't just hit 'delete'. Take 10 minutes every morning for one week to hit "unsubscribe" on any newsletters, shopping memos or other online alerts cluttering up your inbox.

Consolidate subscriptions. If you have a dozen or so online subscriptions, like music streaming platforms, content streaming platforms, and more, look into consolidating subscriptions. Several platforms now partner with each other, an obvious way to consolidate. For instance, a Spotify Premium account now comes with access to Hulu, so one subscription offers double access. Consider a family Netflix account instead of an individual plan.

Merge emails. Did you know you can merge multiple email addresses into one account so that all of your mail is accessible in one spot? This is helpful for entrepreneurs, business owners or anyone with two, three, or four separate email addresses.

Purge your hard drive. Go through all of the documents on your computer and look for items you can delete or backup and remove from your machine. This will make space and could even lengthen the lifespan of your machine.

Published with permission from RISMedia.