Today's Top Real Estate News
Provided by RISMedia News
11/19/2019 7:00:06 PM
7 Tips for Successful Downsizing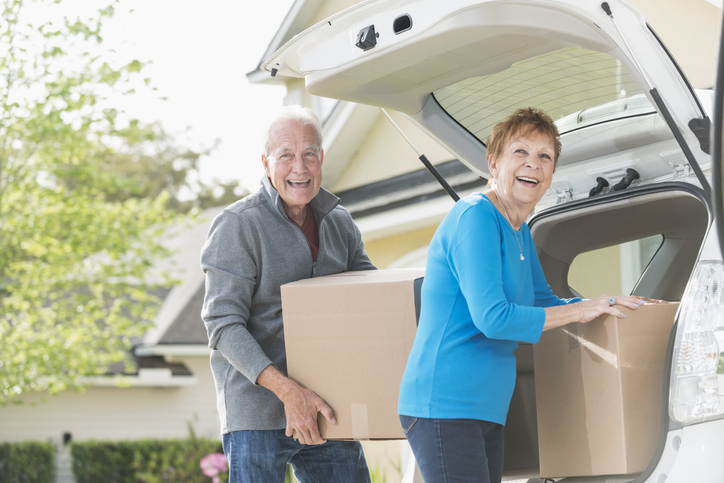 While moving is an exciting time, downsizing your home—especially if you've lived in it for a long time—can be stressful and frustrating. How can you slash your belongings to fit in your new space?

Rita Wilkins, "The Downsizing Designer," has decades of experience in helping empty nesters feel lighter, freer and happier. Below, Wilkins offers her top seven steps.

Remove. It's cathartic to start letting go of some of the things you've been holding onto. Pairing down before you downsize will help you have fewer boxes and less stuff to worry about when you move.

Redecorate. Make rooms work for your new lifestyle. Moving furniture around can give you a new perspective. Buy a new sofa or repaint; refreshing your rooms will lighten your spirits.

Repurpose. Your life has new priorities, so how do you want to make use of the extra space now that the kids are gone? This is your chance to turn that extra bedroom into a home office, guest room, gym or sanctuary.

Rethink. Now that you have fewer day-to-day responsibilities, it's all about you. Maximize your lifestyle by recommitting your time, money and resources to what matters most now.

Reimagine. Begin thinking about your next home and whether you would be happiest in a smaller home, a cottage, an apartment or an age-friendly community. It's never too early to start looking for a smaller home that will mesh with the new lifestyle you're creating. Once you have clarity about what you want or don't want, it will be easier to make a decision when the right house comes along.

Reevaluate. Spend some time considering whether living in a big house in the suburbs still makes sense financially, physically and emotionally.

Reinvent. Now that you have more time on your hands, use some of it to reinvent yourself. Put your energy into cooking, pursuing new hobbies, exercising more or any new passion you can think of.

Source: Rita Wilkins

Published with permission from RISMedia.
How to Keep Your Pets Safe This Thanksgiving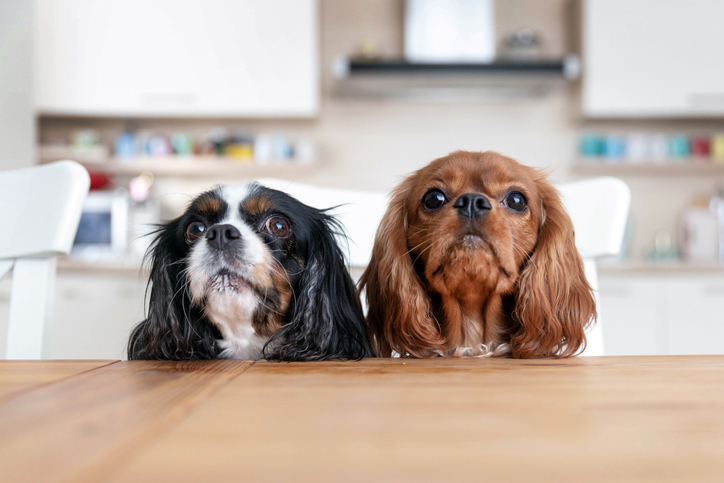 Thanksgiving can be fun for the whole family, but with a food-centric holiday and crowded dining tables, things can get a little hairy when it comes to pet safety.

"People aren't the only ones who find Thanksgiving dinner irresistible. Unfortunately, pets who get ahold of Thanksgiving turkey are likely to get more than they bargained for," says Dr. Ruth "The Pet Vet." "With so many tempting Thanksgiving dishes, it is imperative for people to take precautions to avoid an unnecessary trip to the emergency clinic."

Read on for Dr. Ruth's tips and insights:
Obesity. Calorie-filled holiday feasts and sweets can lead to a few post-Thanksgiving extra pounds for us and our pets. Although sharing our leftovers with our pets may be in keeping with the holiday spirit of goodwill, it can lead to pet obesity. Pet obesity is associated with significant health problems, such as diabetes, heart disease and arthritis. In addition, routinely giving leftovers at the table also promotes begging and reinforces bad behavior.

Pancreatitis. Besides leading to obesity, eating fatty holiday foods can also cause a life-threatening inflammation of the pancreas gland called pancreatitis. In pets, pancreatitis is usually caused by ingestion of fatty foods like turkey, ham, gravy and chicken skin. If left untreated, it can be fatal. Instead of giving your pet leftovers from your holiday meal, give your pet a dog or cat treat or a new toy.

Bones. Bones also pose a serious danger to pets. Poultry bones are dangerous because they can splinter and get lodged in the gastrointestinal tract, and, therefore, should never be given to pets. Ham and beef bones can break teeth or can also cause intestinal obstructions. If you wish to give your pet a special holiday treat, instead of giving them bones, consider giving them a healthy dental treat specially intended for safe chewing and dental hygiene.

Chocolate Toxicity (and other dangerous foods). Fortunately, most people know that chocolate can be toxic to pets. Chocolate can cause vomiting, diarrhea, seizures and even death, so keep all chocolate out of your pet's reach. Other common foods toxic to pets include xylitol (the artificial sweetener found in sugar-free food), grapes, onions and alcohol.

Lost Pets. Although the holidays are usually joyous times, they can be marred when our pets get lost. The excess commotion and revolving door of visiting guests can frighten our pets and give them the opportunity to run away. If your pet tends to easily get scared or nervous, it is important to confine them in a room away from the crowds. Remember, all pets, even strictly indoor cats, should have collars with tags and microchips so that if they become lost, they can be returned safely home.

Paying careful attention to these warnings will help keep the Thanksgiving holidays happy for you and your pet—and should prevent unscheduled visits to the vet.

Source: Dr. Ruth MacPete, aka Dr. Ruth "The Pet Vet"

Published with permission from RISMedia.
Give the Gift of Travel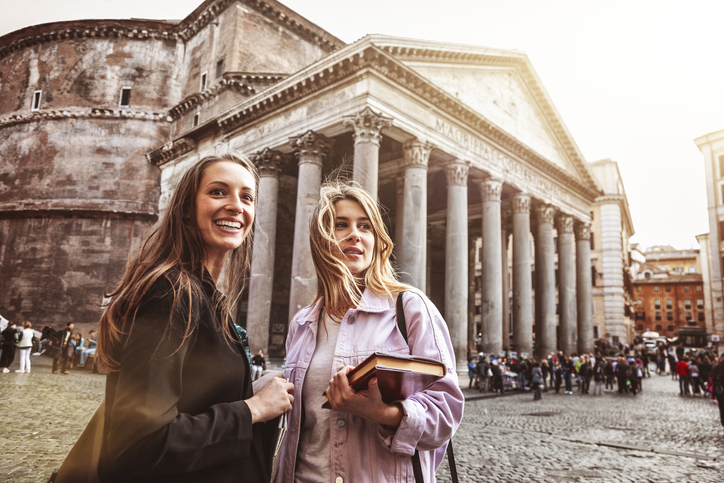 (Family Features)--Finding the perfect gift for someone who already has it all may be easier when you stop thinking in terms of "things." A gift that creates an unforgettable experience, like a trip to a special destination, may be more meaningful than a trinket under the tree.

Whether you give a travel gift for someone to enjoy on their own or as a present you share together, a gifted trip provides all sorts of advantages, like making lifelong memories, spending time with family and friends, and using your vacation days for pure enjoyment.

When planning a travel gift, consider popular destinations like these:

City life in New York City
Discover the intersection of rich history and contemporary city living with a visit to the city of all cities. Must-see destinations include Central Park, Lincoln Center, Columbus Circle and Fifth Avenue.

Ski slopes in Aspen, Colo.
From renowned skiing and snowboarding to picture-perfect dog sledding, a wealth of memorable winter experiences await in Aspen. Visitors can enjoy sporting outdoors or stroll over to historic Aspen where entertainment venues, luxury boutiques and charming restaurants beckon.

Beautiful beaches in Key Biscayne, Fla.
The nation's southernmost barrier island, Key Biscayne offers beautiful beaches, wildlife and tranquil parks. Located close to Miami Beach and downtown, this is the location for those looking for a serene island escape. Families visiting the area can explore the Miami Seaquarium, which features exhibits, shows and a chance to swim with dolphins.

Desert exploration in Scottsdale, Ariz.
In Scottsdale, the Sonoran Desert landscape is punctuated by mountain views, including famed Camelback Mountain. Visitors can enjoy an immersive experience with hiking, biking, horseback riding or taking in a special eco-tour. Others may delight in exploring the Scottsdale Arts District's galleries, museums and festivals, as well as the diverse, award-winning food scene.

Arts and culture in Austin, Texas
The "Live Music Capital of the World," Austin is home to more than 250 bars, restaurants, theaters and concert venues. At the epicenter of it all, near the Austin Convention Center, the University of Texas campus and the capitol building, you'll find W Austin, including its unique Living Room, which features four eclectic areas that provide special experiences.

Source: Marriott

Published with permission from RISMedia.
Smart Safety: Is Your Home REALLY Child-Proof?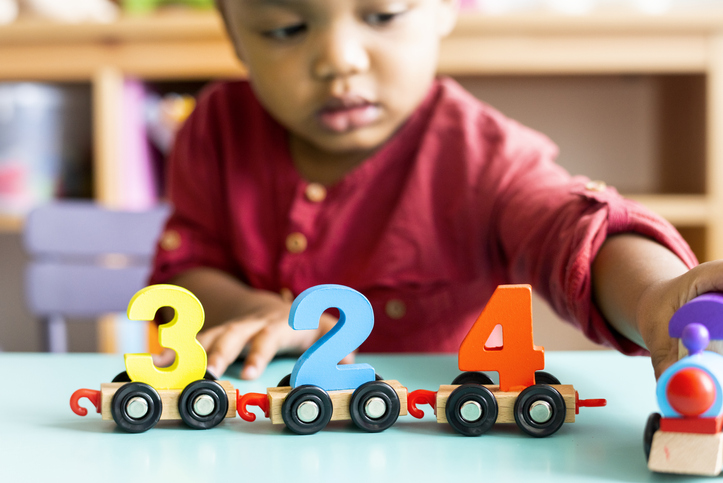 Most parents of young children have done their due diligence child-proofing the home. However, it's sometimes tough to spot certain safety situations in advance.

"As a busy, working parent, I know first-hand how difficult it can be to find the time to tackle any home project," says Safe Kids president Torine Creppy. "But safety starts at home, and if parents can combine child-proofing with holiday planning, they'll create a home that's festive, and, more importantly, one that's safe for kids."
Here are six spots you may have missed when child-proofing your home:

Burns and Scalds. Each day, nearly 300 children ages 0 - 19 are seen in emergency rooms from burn or scald injuries, many of which come from the kitchen. Keep hot foods and liquids away from the edges of tables and counters.

Button Batteries. Each year, more than 3,300 button battery swallowing cases are reported to U.S. poison control centers. Keep items that may contain coin-sized lithium batteries, like key fobs and small remote controls, out of children's reach and sight.

Liquid Laundry Packets. In 2018, there were 9,444 calls to poison centers related to laundry packet incidents involving young children. Keep liquid laundry packets in their original containers, up, closed and out of children's reach and sight.

Poisons. Every minute a poison control center receives a call about a child getting into a poison. Keep all household cleaning products, personal care products and medicines in their original containers, out of children's reach and sight. Save the Poison Help number in your phone and post it visibly at home: 1-800-222-1222.

Televisions. Every day, 15 children go to the ER because of a TV tip-over. Use brackets, braces, mounts or wall straps to secure unstable TVs or top-heavy furniture to prevent tip-overs.

Toys. In 2018, an estimated 165,000 children under the age of 15 were seen in emergency departments for toy-related injuries—452 kids every day. When choosing a toy or game, carefully read age recommendations and warning labels. For little kids, check for small parts and other choking hazards.

Source: Safe Kids Worldwide

Published with permission from RISMedia.
Buy or Skip? Your Black Friday Survival Guide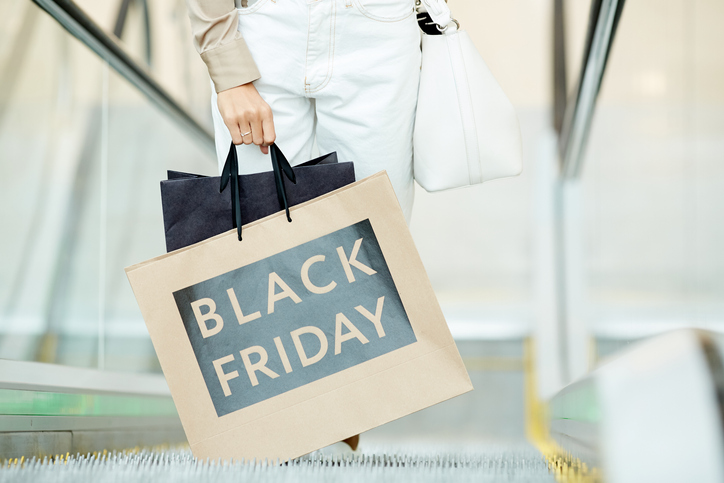 Planning to hit the stores for Black Friday? You're far from alone. But as Americans flock to the malls from every corner, be sure to keep in mind that not everything is worth snagging on that special day.

According to Sara Skirboll, shopping and trends expert for RetailMeNot: "The holiday shopping season is shorter this year with six fewer days between Thanksgiving and Christmas. Retailers have started releasing sales earlier than ever to help shoppers tackle their wish lists."

To help, RetailMeNot has compiled the top categories of what to buy, and what to avoid this Black Friday weekend.

Buy:
Electronics. This category will sell out the fastest on Black Friday. "If you see a good deal on TVs, computers or phones, pick them up immediately," advises Skirboll. Electronics are going to be heavily discounted, upwards of 40 percent off or more, which means people will start shopping early to get the best price.

Appliances. While there will be big-ticket items deeply discounted on Black Friday, don't discount the smaller kitchen appliances that can make cooking easier than ever. Items like coffee makers, electric skillets, slow cookers, blenders, and more, will be discounted just in time for all of the holiday gatherings.

Winter wear. Black Friday is sure to bring savings on all forms of clothing—from shoes, pants and tops and even designer handbags.

"While it's not usually the best time to buy in-season clothing, Black Friday is the exception as many retailers will be discounting winter coats and cooler weather apparel. Now is a good time to gear up for the cooler months ahead," adds Skirboll.

Avoid:
Furniture. Shoppers might come across ads for doorbuster deals on furniture, but the best time to buy these items is in January—and again from July through August. "Don't give into the hype that some retailers create around furniture sales this Black Friday. For almost all retailers, there will be deeper savings to come in the new year," warns Skirboll.

Toys. While many parents want to snag the latest and greatest toys as they see them, these items will be at their lowest price in the two weeks leading up to Christmas. Stores don't want to be left with a surplus of inventory post-holiday, so the closer to Christmas, the deeper the savings.

Gift cards. One can never go wrong with a trusted gift card from a favorite brand or retailer. However, like toys, shoppers will see the best deals for discounted gift cards closer to Christmas.

Source: RetailMeNot

Published with permission from RISMedia.
Warm, Cozy and Eco-Friendly: Home Improvements for Winter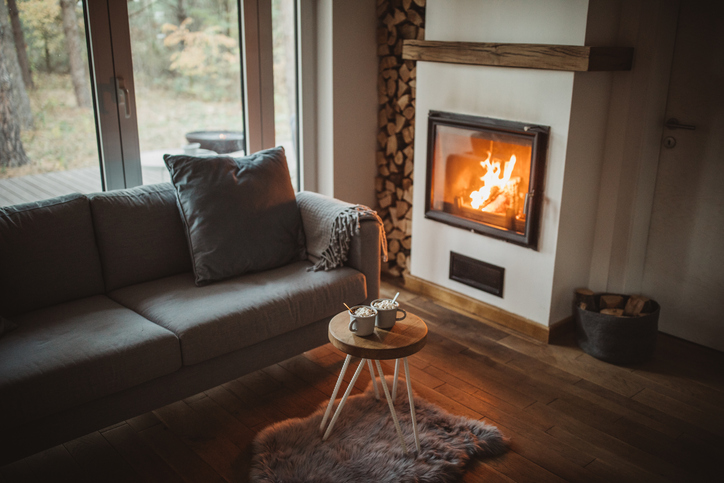 (Family Features)--Blustery winds raging outdoors may leave you struggling to find a balance between making sure your family stays warm and maintaining an Earth-friendly home. Keeping your home cozy and honoring your sustainable sensibilities can actually go hand-in-hand.

Making green upgrades to your home can add value, too. These sustainable home improvements can go a long way toward boosting your comfort so that you have an inviting oasis to linger where you're well protected from the elements.

Carpeted floors
The sleek, clean look of wood or tile flooring is in high demand for many homeowners. However, carpet can actually provide help with climate control that goes beyond a softer, warmer surface for your bare feet to tread. Carpet can act as an insulator and help keep a room warmer in the winter and cooler in the summer. If carpeted flooring isn't consistent with your style or budget, consider adding substantial area rugs to rooms that could use some extra warmth.

Energy-efficient heating systems
An efficient option like Mitsubishi Electric's Zoned Comfort Solutions uses energy smartly by actively heating specific areas of your home where you need it. The system monitors the conditions in each room and adjusts automatically to maintain the desired temperatures. The system's ductless indoor units offer reusable, long-life, washable filters to improve your indoor air quality while minimizing impact on landfills. Plus, advanced filters on some models offer enhanced odor control to help ensure fresher air during the winter months when air tends to stagnate inside due to closed windows and doors.

Ceiling fan adjustments
You may naturally turn off your ceiling fans when winter arrives, but the same fans that provide refreshing cool air in the summer can actually help keep your room warm, too. Simply switching the fans to run clockwise helps draw warm air upward and distribute it throughout the home. This little circulation-boosting move can reduce your energy bill by as much as 10 percent.

Tankless water heaters
Make leaving the warmth of your bed each morning more appealing with the assurance of a steaming hot shower that doesn't needlessly burden the environment. Traditional water heaters run a continuous power cycle to maintain a tank full of hot water, regardless if you're using it or not. However, a tankless version heats what you need when you need it. It's important to ensure your tankless unit is sized with the proper gallons-per-minute rating to handle demand for multiple simultaneous uses, like a load of laundry and a shower at the same time.

Smart controls
The wide range of smart-enabled home products, appliances and entertainment devices make life more convenient and enjoyable, but they can also play a role in managing your environmental footprint. Helpful tools, like programmable apps, ensure you're not wasting energy to perform functions when you're not even home. These programs allow you to schedule your daily routines and even make adjustments remotely when your day gets off track. For example, you can program and adjust your heating and cooling system from a smartphone or tablet so that you won't come home to a house that's freezing cold.

Better lighting
Winter isn't just cold; it's often dark and dreary, too. That means you're more likely to rely on energy to illuminate your home, especially since an alternative like throwing open the curtains to let in natural light can have the unintended consequence of allowing cold air to seep in. You can curb your energy reliance and the impact on your energy bills by swapping out your bulbs for light emitting diode lights, compact fluorescent lamps or energy-saving LED lights, which can reduce your energy needs by up to 80 percent.

Use zones to reduce energy
Heating your home zone-by-zone can be much more energy efficient and serve as a better means of maintaining your home's temperature and comfort level. Consider these benefits:

- A zoned system allows you to control each area in your home independently and even turn off ones that are not in use. This means you're only using energy where you need it.
- Conventional HVAC systems are either on or off. An option like Mitsubishi Electric's Zoned Comfort Solutions compressors ramp up or down based on the needs of each room to maintain comfort and conserve energy.

Source: Mitsubishi Electric Cooling & Heating

Published with permission from RISMedia.
How to Have Smarter, Safer Shopping Sprees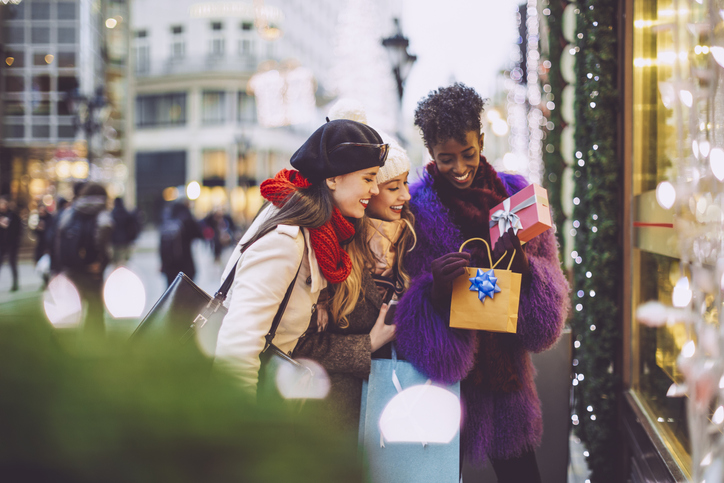 You likely keep safety top of mind while driving, or playing a sport, but what about when you're shopping? With the hustle and bustle of holiday shopping, and thousands of consumers hitting the streets, things can become hectic.

To stay safe, here are five tips from Erie Insurance:

Take with you only what you need. Leave the purse at home if you can, and bring only keys, phone and a means to pay. Keep your credit card and cash in your front pocket to make it more difficult for pickpockets in crowded spaces to swipe.

Safe parking. While shopping during daylight hours is safer, especially when you're heading out to the parking lot with your bags of gifts, night shopping is often a necessity. Park your car in a well-lit area as close to the entrance as possible.

Safe return. Always check your surroundings as you return to your vehicle. If you see something that doesn't feel right, turn around and go back inside. It's also a good idea to have your keys ready—don't set your purse or packages on top of your car to fumble around for them. If you feel unsafe walking alone in the parking facilities, request a security guard to escort you.

Slow down. Whether entering or exiting crowded parking lots or ramps, cars can pull out suddenly and people can appear from seemingly nowhere. Slow down and minimize distractions in the car to give driving your full attention.

Smart storage. It's best to head straight home after your shopping trip, but that's not always practical. If you have more errands on your list, be conscious of where you store your gifts in your vehicle. If possible, clear room in your trunk and don't leave gifts or large items on your front seat.

Source: Erie Insurance

Published with permission from RISMedia.
A Chef's Advice for Stress-Free Holiday Cooking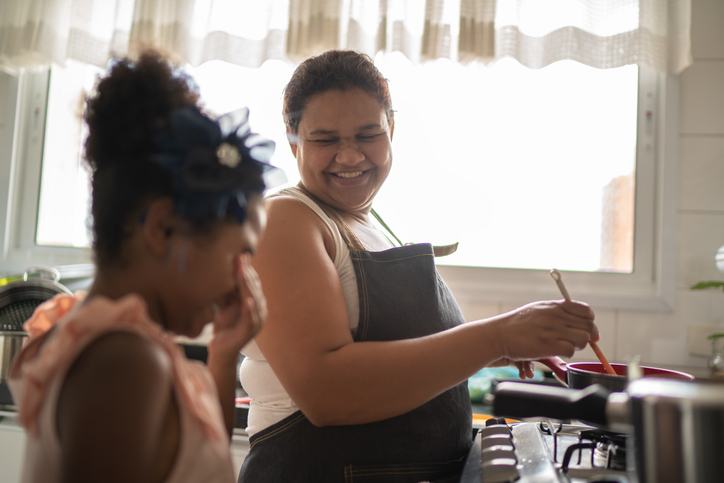 (Family Features)--How many times have you heard someone say they've slaved away in the kitchen all day? Stress in the kitchen can easily arise for a variety of reasons, especially when you're strapped for time and have a never-ending to-do list.

As a survivor of Gordon Ramsay's MasterChef competition, Caitlin Meade—a top 4 finalist on season 8—understands the pressure all too well. To decrease the stress and make your hosting experience more enjoyable, consider putting these tips from Chef Meade into practice.

Prep before you begin
Practice the "mise en place" method—a French term alluding to having everything in place before cooking. Measure ingredients, chop vegetables and prepare utensils to create a steady workflow.

Plan in advance...like a chef
Prep the main dish the night before, have easy appetizers assembled ahead of guests' arrival and outsource sides to family and friends.

Save money by getting spicy
Before it's time to cook, pre-make spices. Since many store-bought blends can be overpriced, this is a way to save both time and money while personalizing your own flavors.

Save table wine for drinking and use cooking wine
A secret ingredient and important pantry staple for Chef Meade, cooking wine is perfect for when she needs to make a pan sauce or add flavor. It's even saved her from having to open a nice bottle of table wine, as most recipes call for less than a cup. An option like Holland House Cooking Wines delivers consistent, bold flavor while standing up to high temperatures. Available in sherry, marsala, red and white, there are plenty of flavor-boosting options that will have your friends and family wondering what your secret ingredient is.

Create your own stock
Many recipes call for chicken stock. One way to save money and time at the store is to create your own. Save any leftover poultry carcasses, wing tips, neck and bones. Add onion peels, celery tips, carrot tops and other vegetable scraps. When you're ready to make a batch, fill a large pot with the leftovers, cover with water, bring to a boil and simmer 1 - 2 hours for stock that can last up to one year.

Source: Holland House

Published with permission from RISMedia.
Houseplants Can Brighten Winter Blues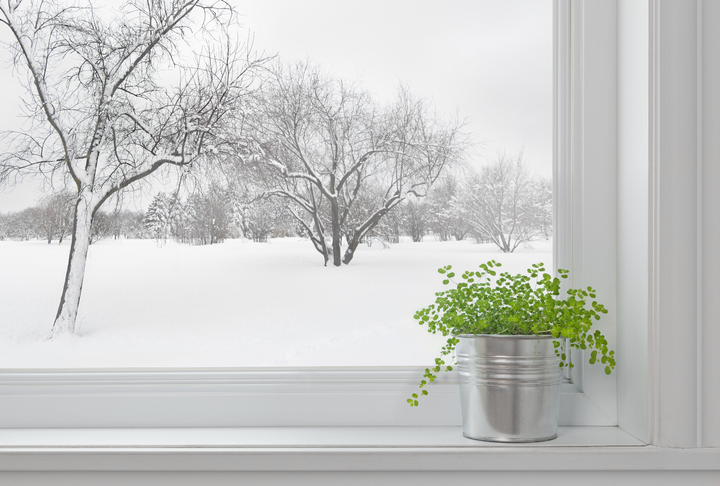 No matter the size of your home, there's nothing like a mix of well-chosen houseplants to add style to your living space and brighten your mood, especially in the dark days of winter.

Positioned on a windowsill, perched on top of a bookcase, or purposefully placed on a counter or in a corner, a healthy plant adds visual interest and pop to any room. Better yet, many houseplants—even flowering plants—are easy to maintain with very little time and effort. Some moisture, a bit of potting soil and plant food, and just a little light is all it takes to keep them happy.

Gardening experts suggest a few varieties that tend to do well in most environments:
- Pothos, heartleaf philodendron, snake plant and dieffenbachia do well in low-light conditions.

- Jade plants, most species of cactus and the variegated leaf croton will thrive with a few hours of direct sunlight on a daily basis.

- If you're looking for color, choose begonia, bromeliads, African violet, poinsettia or peace lily, all of which produce brightly colored blooms in all but the darkest environments.

- Plants that likely won't die on you despite minimal care include English ivy, ficus trees, philodendron and peperomia.

Choose pots in various colors and shapes to complement the look of your home, and pay attention to the potting and care instructions that accompany most houseplants. The less time you have to nurture your plants, the more important it is to choose varieties well suited to light and water limitations. In fact, most houseplants require watering only once every one to three weeks.

Finally, gardening experts remind us, houseplants are good for your health. Studies have shown that indoor plants reduce stress and improve concentration and productivity by as much as 15 percent—making them perfect for not just your home, but also your workspace.

Published with permission from RISMedia.
Plumbing Tips for a Multigenerational Household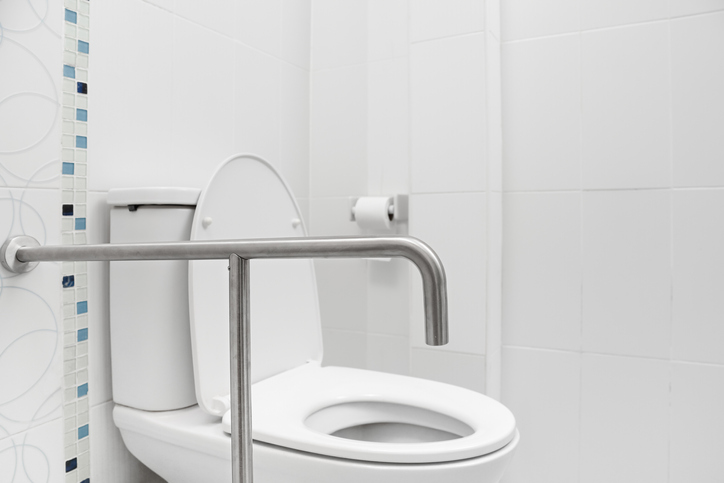 If you currently live in a multigenerational house, or plan to transition your current home to a multigen setup, you know there are dozens of intricacies.

"Households that are made up of two or more generations have increased significantly in the last decade," says Max Rose, owner of Four Seasons Plumbing. "More baby boomers have the means to accommodate additional family members, not only aging parents, but also adult children and grandchildren."

To help, Four Seasons Plumbing offers the following tips for homeowners who are transitioning their homes to accommodate multiple generations of family members.

Install a toilet lid lock. If there are young children in the home, it's a good idea to install a toilet lid lock to keep them safe. Toilets can pose a drowning hazard to toddlers. A toilet lock can also protect your plumbing from crafty grandkids who flush toys and other objects down the toilet.

Lower the water heater temperature. Always make sure to test the water temperature before placing a child in the bath. For added protection from scalding, lower your water heater temperature to 120 degrees Fahrenheit.

Eliminate bathtub slipping. Add anti-skid strips or non-slip bath mats to the tub or shower to keep children and seniors safe from falling accidents.

Add grab bars. Install grab bars by the bath and toilet to provide mobility assistance for elderly relatives and to keep them safe from falling.

Install cabinet locks. It's a good idea to add cabinet locks to keep children from accessing medication and cleaning products. They are an affordable and discreet way to keep children safe.

Invest in a shower chair. Shower chairs can provide seniors more stability for bathing and allow them to rest when necessary. A transfer bench is also a great option for seniors who struggle getting in and out of the bath area.

Install an ADA height toilet. A standard ADA height toilet is a great option for family members with limited mobility. Family members that suffer from arthritis or have had a knee or hip replacement can benefit from this toilet style.

Source: Four Seasons Plumbing

Published with permission from RISMedia.